Low Level Laser Therapy "Cold Laser" Training
Training courses for treatment of musculoskeletal and dental pathologies
The THOR training course is primarily intended for treating musculoskeletal pain, neuropathic pain and wounds with Photobiomodulation Therapy - Low Level Laser Therapy (LLLT).
Our new extended knowledge matrix is a simple model for understanding LLLT mechanism of action, clinical effects and treatment methods.
The course content suits all medical fields. We get dentists, veterinarians, radiation oncologists, oral medicine cancer specialists, anaesthesiologists / anaesthetists, other type of MDs, chiropractors, osteopaths, physiotherapists, podiatrists, nurses, technicians. Each course is adjusted to accommodate the various professions that attend.
The course focuses on back and neck pain, acute soft tissue injuries, arthritic joints, neuropathic pain and other chronic pain syndromes as well as wound healing and other tissue regeneration applications. We will also cover other pathologies as requested by participants.
This training teaches "first principles": from light absorption, the cascade of intracellular and extra cellular effects, physiological changes and clinical outcomes and is substantially based on a paper we co-authored with Harvard Medical School which you can download here. In the training course these principles are explained in simple terms with good illustrations and supporting video.
This is a workshop not a lecture and you earn 8 hours education credits (CME / CEU / CPD) and a certificate of attendance will be provided.
Discounts for groups, repeat attendees and early registration. See below.
COURSE TIME: 8:30AM till 5PM
$500 AUD per person


- $100 off early bird discount (more than 1 month)
- $100 off reviewer discount (if attended previously)
- $100 off group discount (per person)

Student Course Fee


- $100 AUD per person REGISTER HERE
Declare your interest in a course. Contact us stating your preferred city.
Also make sure you are on the mailing list to be updated about course dates.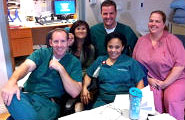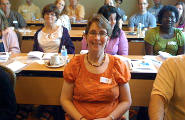 Comments from course attendees
"Course was fantastic, materials were very well put together for a wide variety of clinicians at different levels of care. As a physician I look forward to seeing how this technology can enhance rehabilitation practice to conditions that have few or no currently viable treatments."
Luke Kane, D.O.
NYU Dept. Physical Medicine & Rehabilitation
New York, USA
"The seminar last Sunday in Austin was excellent. I learned tons and am so excited to use my laser to it's fullest capacity. I will be ordering the 810nm probe soon. I would very much like to attend another seminar so I can get more out of the volume of information presented. Thank you again!"
Marty Henderson, DVM
SonoVet, Inc
New Braunfels, TX, USA
"The training course was excellent and delivered the right amount of material. It also served as an excellent foundation for further study on the topic of photobiomodulation. I highly recommend this course to anyone who is thinking of using LLLT in their practice."
Val Finnell, MD, MPH
Sto-Rox Neighborhood Family Health Council, Inc.
McKees Rocks, PA, USA
"Wonderful, amazing course.... Cannot believe all the possibilities with this wonderful tool.... all dental offices will want to make this part of EVERY dental appointment !! James and Mark are very helpful and always willing to answer your questions !!"
Angie Mott
Dental Hygienist
Owasso, OK, USA
"Excellent and interesting course. James was a great presenter, both very knowledgeable and very witty, which made for a delightful day in Marina Del Rey!"
Gregory H Wolf, MD
Primary Care Doctor, Family Practitioner
Orange CA, USA