Our focus on Light Therapy and only Light Therapy for over 30 years has led us to a deep understanding of the subject.
We've been around for a while—so we build products that will be around for a while. Our products are backed by experience conducting research with the world's leading institutions and over 30 million client treatments, so they will deliver an impactful treatment for years and years and years.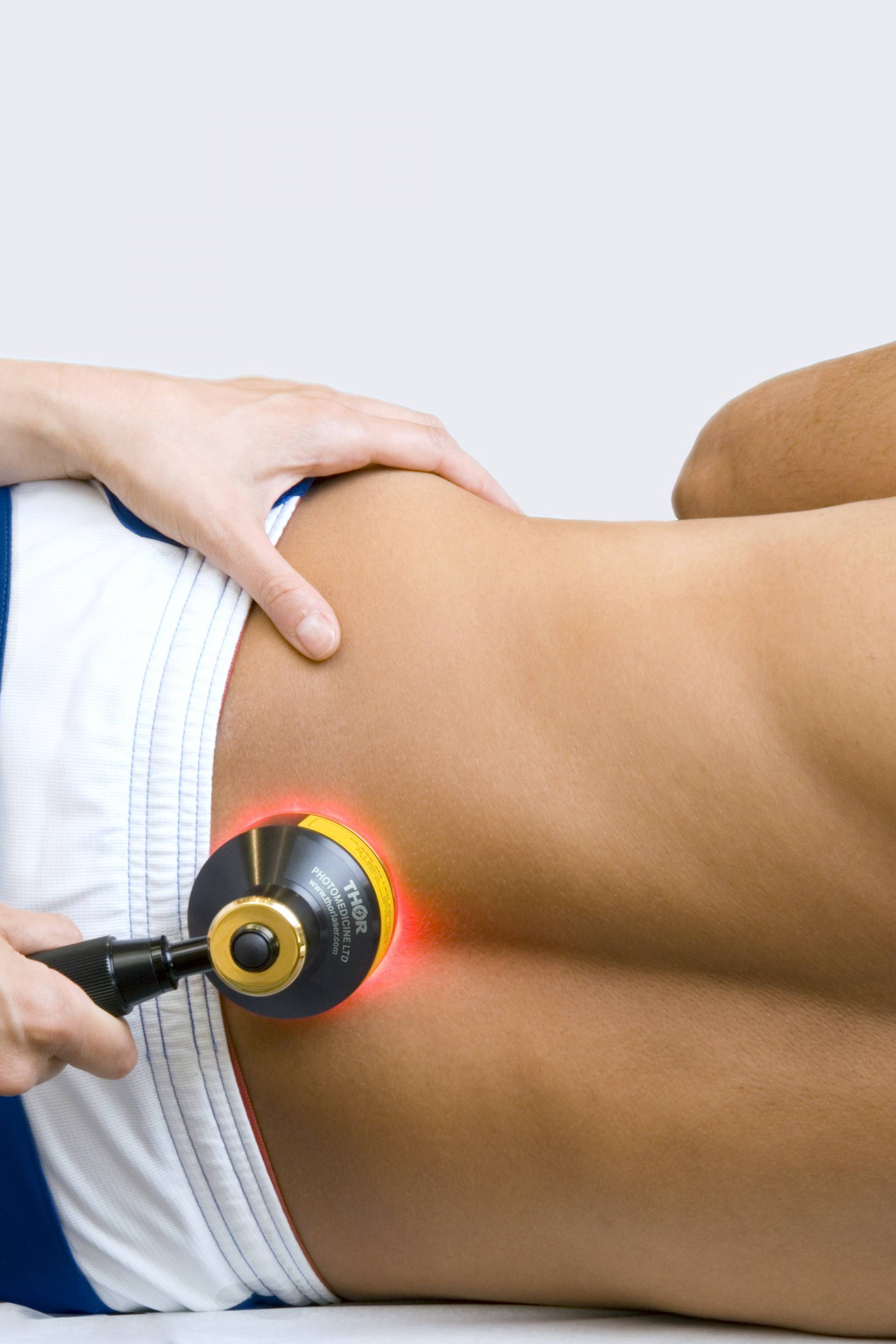 Relief for muscle and joint pain, without resorting to using drugs.
The LX2 treatment probes relieve muscle and joint pain and reduces stiffness wherever the beam is applied—and it can be applied anywhere.
For groundbreaking research hospitals, small businesses, US special forces, and over 20 US pro sports franchises THOR is the choice for delivering Light Therapy
With over 5,000 customers in pioneering facilities in over 70 countries, we're relied on and used by a wide variety of organizations around the world and we work directly with each and every one to support the successful introduction of Light Therapy

Partnering with Harvard Medical School, St Jude Children's Research Hospital, and Memorial Sloane Kettering, we continuously strive to explore and shape the future of the field
Our experience has led us to brief the White House and US Congress, to advise leading research hospitals and universities, and teach institutions around the world the fundamental principles of using Light Therapy
Many different treatment probes. One connection to rule them all.
All the probes for the LX2 use the same plug—so when the next innovative treatment is released, it will be compatible with your system.
With probes and the control unit made from milled aluminium, you can expect your products to last. We do.
One size does not fit all— so find a perfect fit instead. From pin-point accuracy to large treatment areas, you have plenty of choice.
THOR's LX2 and accessories are intended to be used for the temporary relief of minor muscle and joint pain and stiffness, minor arthritis pain, or muscle spasm; the temporary increase in local blood circulation; and/or the temporary relaxation of muscle.
Call us. Email us. Fill out the form. You'll be put through to a person, not a bot.