"Our Vision: LLLT in every department of every hospital, every doctor's office (clinic) and every home ...Drug free pain relief and better healing through 'best in class' photomedicine products and services."
James Carroll - THOR Photomedicine CEO
INTRODUCTION:
THOR has over 3,000 customers in pioneering clinics and hospitals in more than 70 countries and is the only company with FDA, CE, TGA, Health Canada and NATO clearance. Since 1993 THOR has built an unprecedented and unparalleled Research and Development pedigree with many of the world's leading Universities. Around the world these animal and human healthcare professionals have published over 400 Randomised Controlled Trials using LED and 3b Laser devices and over 4,000 publications altogether.
Low Level Laser Therapy (LLLT)
---
In the last 8 years seven systematic reviews have found in favour of LLLT
---
Prices from
US

$7,800 to

US

$28,000 (£5,100 - £18,150 + VAT)

Contact us today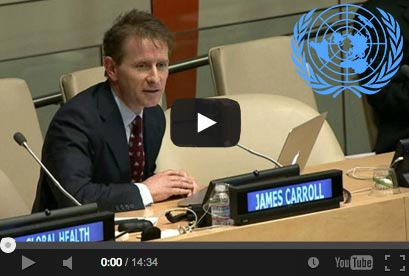 THOR CEO presentation at the United Nations to the Global Health Impact Forum
---
Product information and purchase enquiry
Sorry for the long form.

We are a global company and our computer needs to know who to direct your enquiry to.
* Mandatory field - this automatically directs your enquiry to the correct department
---
Receive the LLLT Monthly Research News
See previous edition. Please add me to the monthly THOR training, research and conference Newsletter.